World Of Warcraft
World Of Warcraft Masters Site
Le site ultime pour un jeu online Ultime!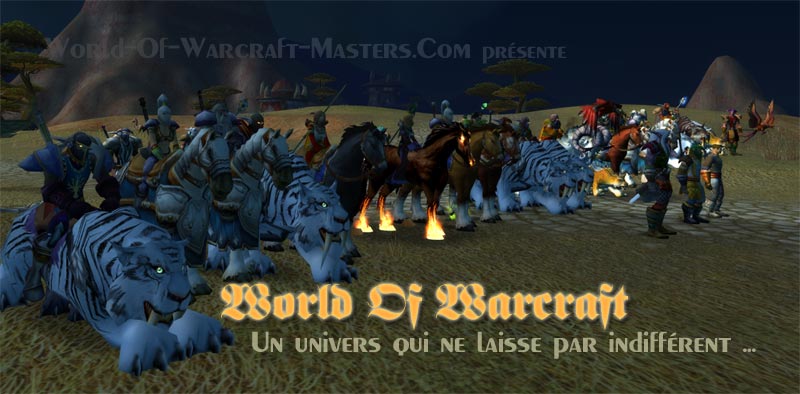 Guide de quetes, plans (map), races, professions, astuces, startegies, fond d'écran. Apprenez à maîtriser votre personnage, sa classe, votre jeu en groupe ou raid, pleins de liens pour vous améliorer.
Votre partenaire dans vos aventures dans le monde de Warcraft.
Entrer dans l'univers de World Of Warcraft
Attention, vous risquez de devenir accro :)
Site de fans, forum de discussion, galerie d'image du jeu.

Accès au site de la Guilde Démoniste Circle Of Warlocks
Maîtriser les pouvoirs de la magie noire :)
World-Of-Warcraft-Masters
© 2005-2008 Tous droits reserves.
World Of Warcraft est une marque de la societe Blizzard.